Have you ever found a group people with similar interests, loves or hobbies as you and wondered...Why am I just now finding this? Well that's how I feel about the plus size community. There has always been a plus size community where women and men encourage each other and work together on various endeavors. Sadly, I was out of the looped, but not anymore.
I have been following many plus size bloggers such as Marie of
The Curvy Fashionista
, Alison of
Curvy Girl Chic
, Melissa of
Chic & Curvy
and many more for a while now, but it wasn't until I attended the Haute Curves fashion show that I really saw how tight knit the plus size community is. It seemed as though everyone at the event knew each other and I didn't know a single soul in the building. However, while standing in line to enter the venue I met Melissa of
Chic & Curvy
and she introduced me to so many of my favorite bloggers, fashion stylists and models. Everyone that I met was so nice and encouraged me with my blogging endeavors.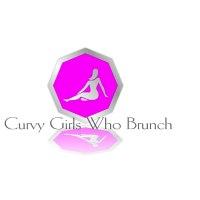 Photo Source
Fast forward to the
Curvy Girls Who Brunch
and Curvy Girls Closet Raid...The event was hosted by Model, Danielle Line and featured Reah Norman, a plus size fashion stylist and blogger. The event brought together bloggers and vendors to sell items from their closets and new pieces as well. What girl wouldn't want to raid the closet of their favorite fashion blogger or Model?
The event was held at the Quality Inn in Artesia on March 3, 2013. As I arrived I was greeted at the front desk and given a swag bag which included gift certificates, Jewelry donated by Torrid, a shirt from Cult of California and other goodies.
As we entered the room, it was very elegant and cute. The tables were pink and white in the center of room with the vendors surrounding the tables. As I walked in I didn't know which way to go because you were immediately intrigued by all the beautiful clothing, accessories and cosmetics. I decided to do a once around and then start shopping.
Our DJ for the event! He was rocking the place!
Something for every shade.



The food was so good and perfect for the event. Nothing to heavy but very satisfying. We had everything from eggs, hash browns, sausage, coffee cake, cheese/meat platters and of course juice and mimosas!
There was also a hosts of prizes being raffled off. I really wanted to win the
Igigi
$100 gift certificate but it wasn't in the cards this time...lol. Every hour during the event, they gave away a prize. Great way to keep me shopping and eating in hopes that the next raffle prize would be mine.
I had a chance to meet and speak with
Reah Norman
. I asked her about styling for my body type and she gave me some wonderful pointers. I'm looking forward to working with Reah in the future because I absolutely love her style and she is so down to earth.
Hips and Curves
was one of the vendors at the event so I wanted to check them out and see what they had to offer. Well ladies, I stepped out my comfort zone and tried something new from
Hips and Curves
....A Corset! Yes, me in a corset. I tried it on and was floored. The corset is absolutely beautiful with black lace over a deep red fabric. Of course my mind starting going through all the ways I could incorporate this look into my wardrobe. I'm looking forward to posting the outfits soon!
Trying on my first corset!
This was the type of event that I'd like to take young girls to so they can meet women that are FABULOUS no matter what size they are.
So, how do you end a fabulous event like this....With the Harlem Shake of course. I can't wait to see video that was shot. And yes, I tried to do the Harlem Shake and I truly hope that my part in the video is short and sweet...lol
I'm truly looking forward to my next Curvy Girls who Brunch and Curvy Girls Closet Raid!
Jenae Jones Owner/Designer of Riot and I. Love her!!!!
Igi
Ms. Los Angeles Plus America 2013 Melissa Rose and I
Harlem Shake Time!
The group right before we all went into the Harlem Shake!
Here a few items that I picked up at the event. Loving the black and White blouse with the leather collar, The peach blouse was so cute and I love the off centered zipper and the vest was perfect for LA cool weather. Looking forward to rocking these pieces!
What did you think of the recap? Have you attended a Curvy Girls Who Brunch and Curvy Girls Closet Raid event?
Peace and Blessings!!!